Description
Fast Internet
The theoretical maximum wireless rate for 2.4G and 5G dual-band transmission on the Mi Router 4A Router is 1167Mbps. Because of environmental factors, the actual rate will vary. 1Gbps fiber-level Internet access, 1Gbps router, compatible with 100M or higher high-speed broadband When compared to a router with a 100Mbps Ethernet port, the Mi Router 4A Gigabit version has a 1Gbps WAN port and two 1Gbps LAN ports, which can easily meet the needs of 100M or above fiber broadband access.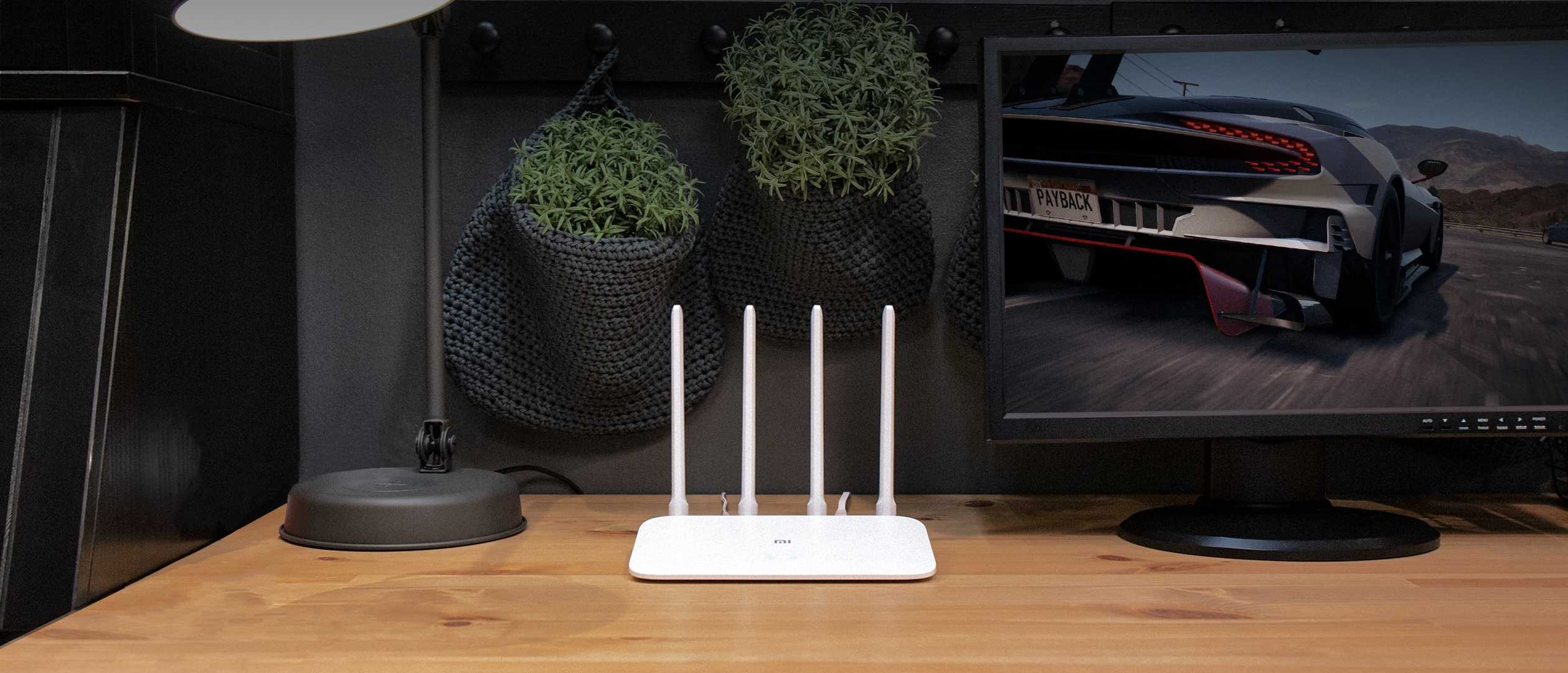 The Mi Router 4A has a Dual-core CPU, four-thread processor, single-core frequency up to 880MHz, strong performance easily supports 1Gbps Ethernet port and 1Gbps dual-band Wi-Fi data forwarding for faster and smoother internet access.
Supports both 2.4GHz and 5GHz
The Mi Router 4A  has two frequency bands, 2.4GHz and 5GHz, that do not interfere with each other, and the wireless connection rate of dual-band simultaneous transmission can reach 1167Mbps. The 2.4GHz frequency band allows for greater transmission distance, better coverage, and better wall penetration. The 5GHz frequency band employs 802.11ac technology, which has less interference and faster speeds. The experience is smoother when watching high-definition movies or playing large-scale online games.

The Mi Router 4A Gigabit version supports dual-frequency integration, which combines the 2.4GHz and 5GHz frequency bands into a single Wi-Fi name, eliminating the need to select a frequency band. The 2.4GHz band has better wall penetration, while the 5GHz band has a higher rate. The dual-band terminal can automatically select the best frequency band. This function requires logging in to the web management background in order to enable four external omni-directional high-gain antennas, all of which have been precision tested and matched with reasonable internal structure and layout, to fully improve transmission performance even in the most complex environments. The integrated signal amplifier has a strong Wi-Fi signal and a large coverage area. The wireless chips at 2.4GHz and 5GHz have integrated PA and LNA, respectively. The PA (Power Amplifier) effectively increases signal transmission power, while the LNA (Low Noise Amplifier) improves signal reception sensitivity. The signal transmission distance is increased, the wall penetration performance is improved, and the coverage area is expanded. A 128MB large-capacity memory can be connected to 128 devices indefinitely.
Fully Automatic and Smart Friendly
The smart home era is fully safeguarded to ensure that every connected device can be reliably connected to the intelligent error correction algorithm. With the Mi Router 4A Gigabit  you can Improve weak signal transmission by making it more stable and efficient. The 5GHz frequency band supports the LDPC (low density parity check code) error correction algorithm, which improves anti-interference capability during data transmission and can significantly improve Wi-Fi signal coverage and data transmission efficiency coverage. A more comprehensive intelligent error correction algorithm.
Prevents Unauthorized Access to your Network
Data transmission anti-interference, as well as the ability to easily manage children's online time and content, protect children's online security, set the device's available online time, and allow access to the URL range.
Notify the mobile phone, one-click to prevent an unknown device from stealing the network, the Xiaomi WiFi APP can actively send a notification reminder to notify the user that a new device has connected to the Internet.
Installation and Setup
For installation details, please refer to the Mi Router 4A Gigabit version instruction manual.
Key Features for Mi Router 4A
Smart application, rich in function
Remote control of Mi WiFi APP contains Wi- Fi enhancements
Prevention of network embezzlement and many other practical functions
Easy management of routers and their access devices, and remote control anytime, anywhere.
There are also more practical functions. Please launch the Xiaomi WiFi APP and test out Wi-Fi for yourself.
Superb heat dissipation and operation stability
The Mi Router 4A fuselage uses a large area of aluminum-magnesium alloy heat sink and high thermal conductivity thermal conductivity glue, and a large area of openings at the bottom to effectively improve the overall heat dissipation efficiency. The rear panel is equipped with heat dissipation holes and bottom shell openings to form the internal and external components.

Air convection allows the heat from the heating unit to be conducted to the outside of the machine over time, ensuring the machine's long-term reliability.
Protecting the green environment with an environmental protection shell.
The Mi Router 4A Gigabit version of the mainframe's casing and packaging are made of recyclable and environmentally friendly materials to reduce environmental damage and allow us to protect the beautiful environment around us.